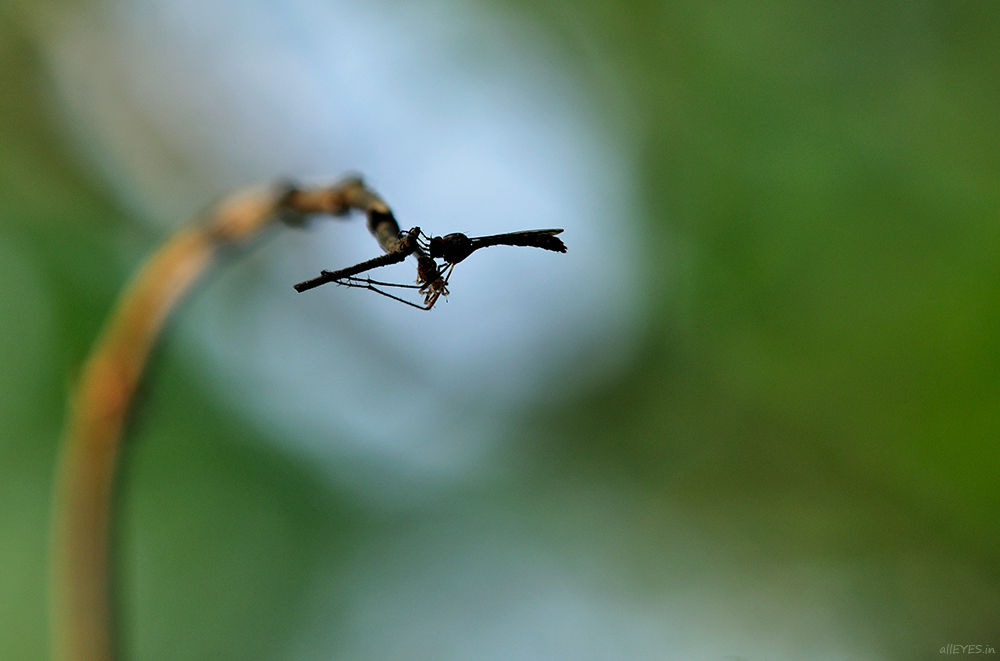 Wilderhood offers you the best monsoon getaways. Check out!»
Nature is full of surprises! Every minute is filled with millions of magical moments. Having chosen Macro photography as my stream, I can confidentiality say that we miss more moments than witnessing them!!
Let me come to the point :) This long legged fly was flying close to a web. I was expecting it to get caught in the web. And within no time, it was in center of the web. Unlike many spider-prey fights, nothing much happened for a minute or so. I managed to get couple of pics like the one below.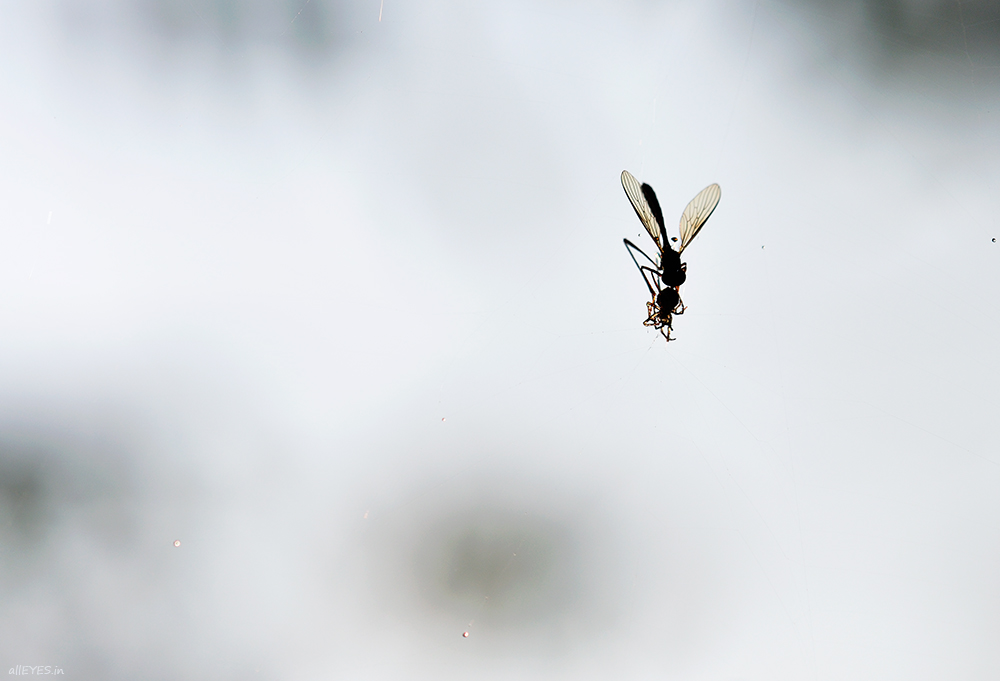 End of the prey? Hmmm..to my surprise, spider was the prey in this story. Alaas, to my surprise, Long legged fly neatly picked up the spider and flew away!
Please find more of my work here!»