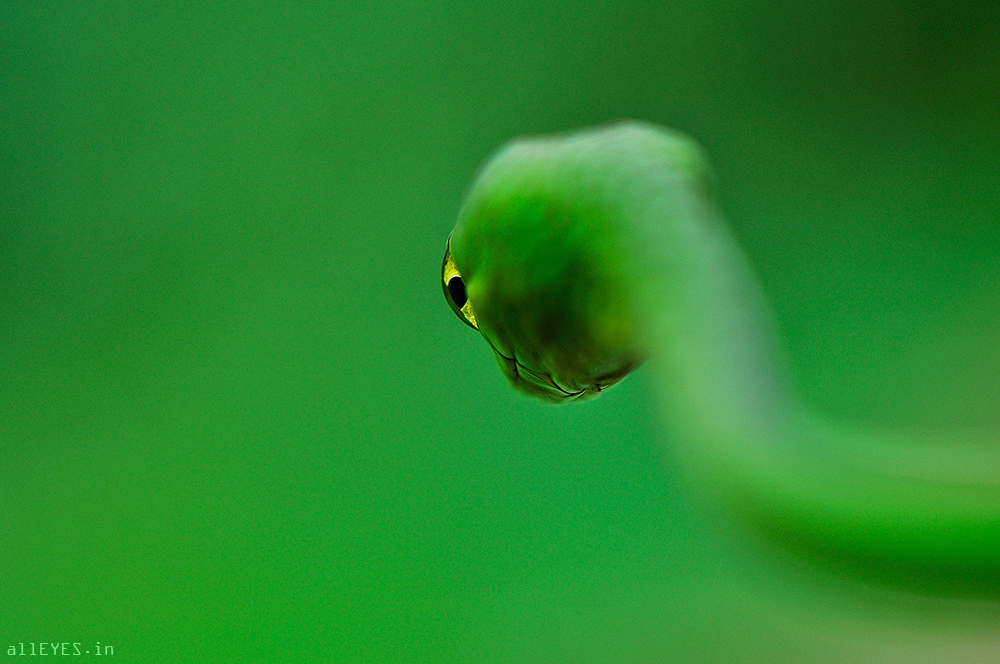 Wilderhood offers you the best monsoon getaways. Check out!»
Welcome to the Backyard Bytes, Can there be a better picture to start 'Backyard bytes'? I would say a big 'NO'!!!!
Much has been said and written about this particular picture, however I don't get tired explaining about my all time favorite picture! Here we go..
Green vine snakes are one of my favorite subjects. I was extremely happy to spot this snake unusually on a isolated plant. Having shot many portraits till then, I pushed myself out of my comfort zone here.
To get a good Macro shot, it's most important for one to ease into the situation without disturbing the subject! More so when one is looking for unusual angles. This is exactly what I did here. Patience and creative mindset made me to see only the crystal like eye from behind its head. I had to make minute movements to get blending green background. Then it was time to transfer the frame in my mind to frame in my camera by clicking the shutter. And 'Divine snake' shall remain 'Divine' for rest of my life!!!
Please find more work here!»