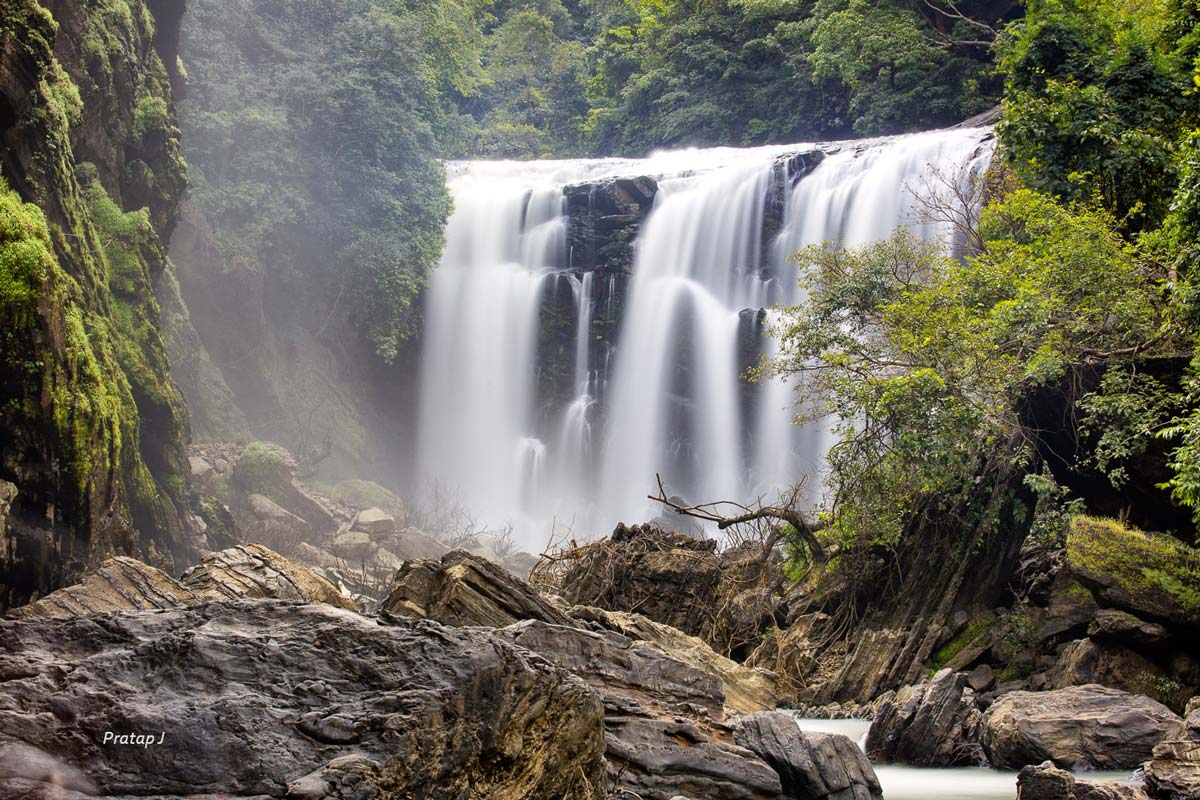 Welcome back to fourth week of 'Aqua Canvas'. We'll learn about how to shoot with Natural surroundings!
One of the easiest ways to capture the glory of water is to shoot a waterfall or the ocean in its natural surroundings. This might require you to hike a little to go in search of pristine locations, but that's the fun of photography!
When it comes to shooting waterfalls, even a telephoto lens will come of good use. I shot the above photo at Sathodi falls using a 70-200mm lens at 70mm. My goal was to capture the water against the rocks and vegetation.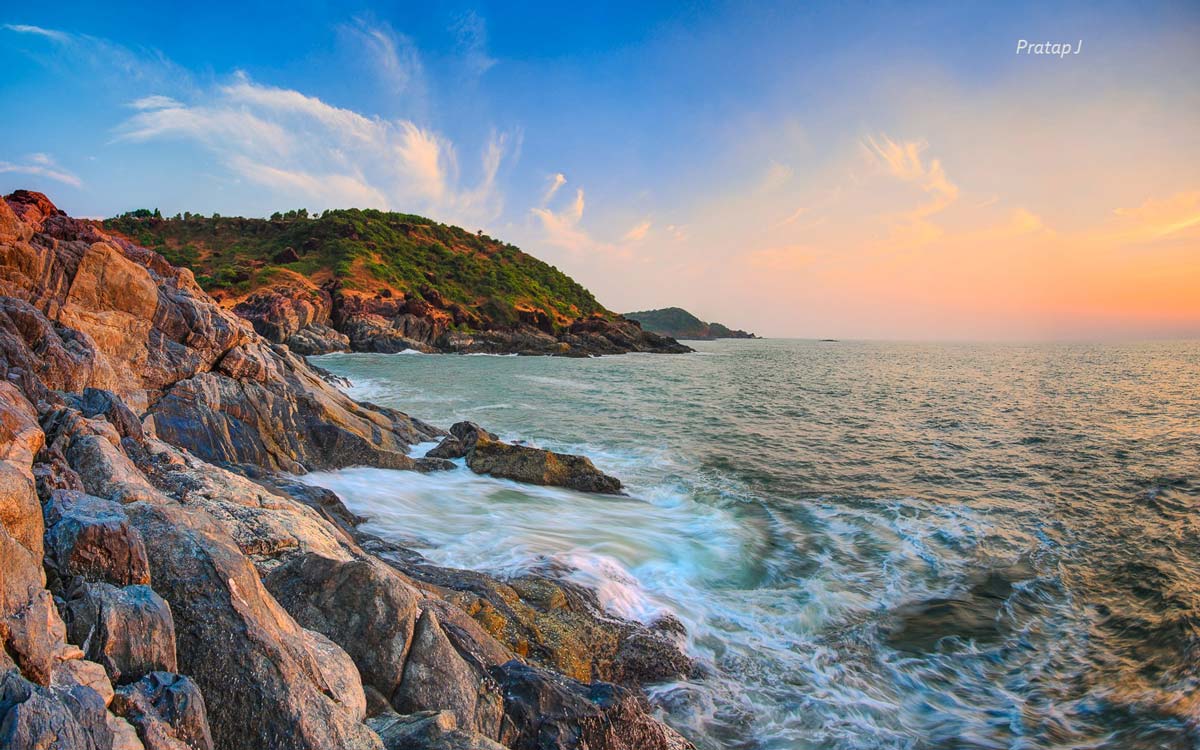 In the below image, I have used an ultra wide angle lens to capture the rocky surroundings near the ocean. Shooting at sunset helped me capture vivid colors in the sky. I did not bother slowing down the shutter speed, because I intended to show how turbulent the water was!
You can find more of my more work here >>