Monsoons have set in and with them comes wonderful feelings of love and romance at Agumbe. This is what I felt when I visited the place as a part of the Rainforest Rendezvous with Darter Photography.
The whole camp site was lush green with lovely streams crisscrossing the place. Rains were coming down in powerful short spells and there was a pleasant cool breeze billowing across. It was definitely a stage setup to usher in the the flavor of romance. There were wonderful different forms of courtships happening all around the place and it seemed as though the insect world was abound with love and romance.
Courting pairs of beautiful damselflies and dragonflies flew around, tiger beetles were hopping around in pairs and crane flies were being caught in the act. There was a lot of pursuing too, with the males of black colored beetles incessantly pursuing their females with the hope of acceptance, though there were broken hearts in some cases. It was amazing to watch and observe these wonderful moments of nature.
Most of the insects have a very short adult life, mostly in the range of a few weeks. Hence, their primordial instinct would be to look for a mate to ensure proliferation. Some were successful in finding their partner, while for some, it was a struggle with disappointments.
Courting Pair of Blue-tailed Damsel Flies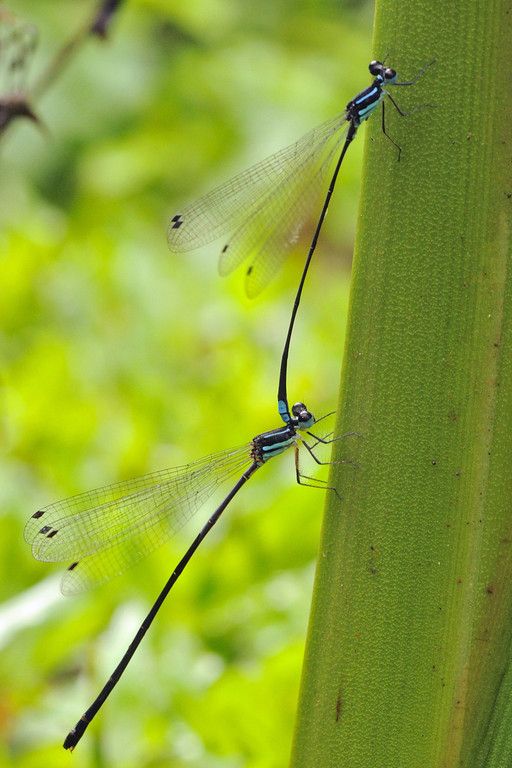 Mating pair of Dragon Flies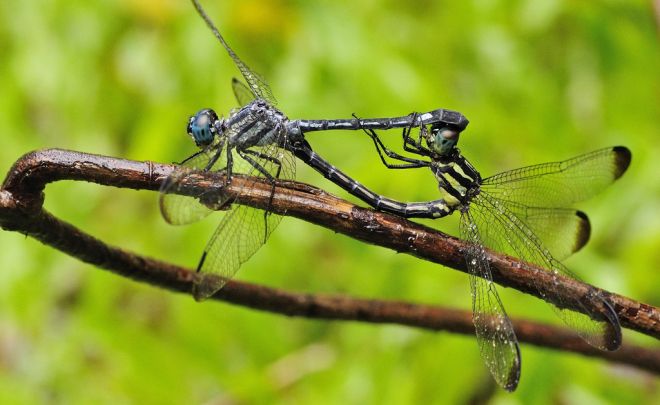 Mating pair of Tiger Beetles
Mating pair of Crane Flies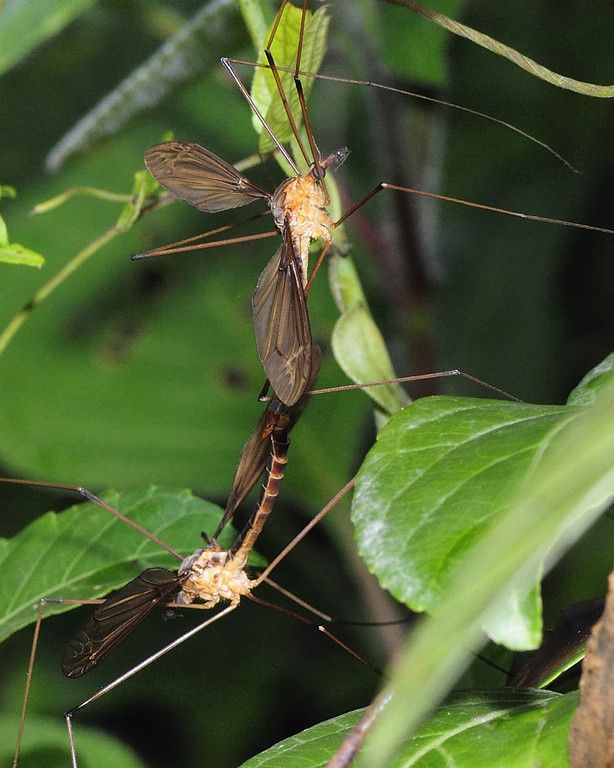 Mating pair of Beetles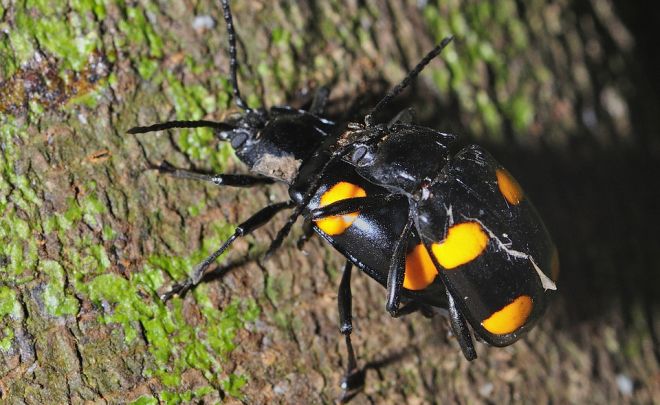 Male starts pursuing the female..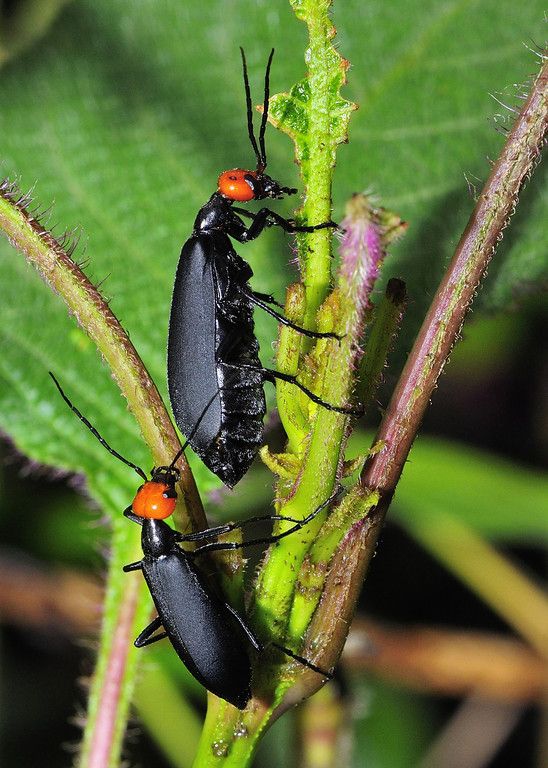 Female kicks back at the male..showing total lack of interest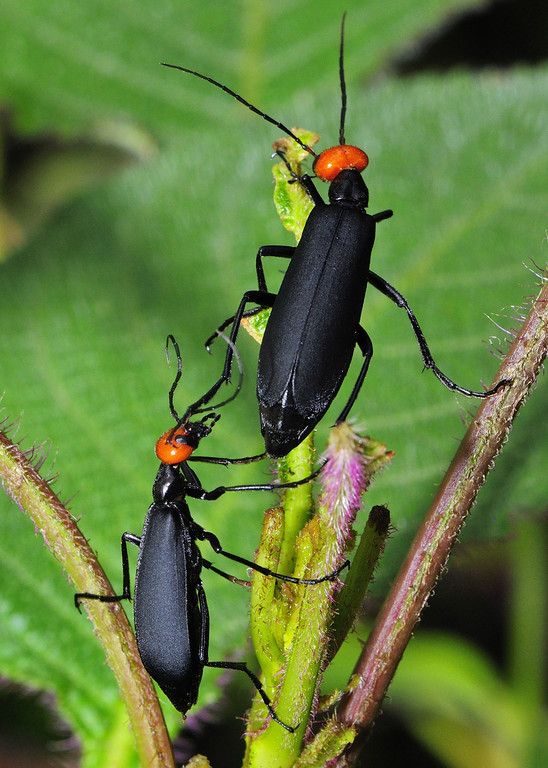 A kick on the head doesn't stop the male from pursuing….He titillated the female with his antennae in the hope of acceptance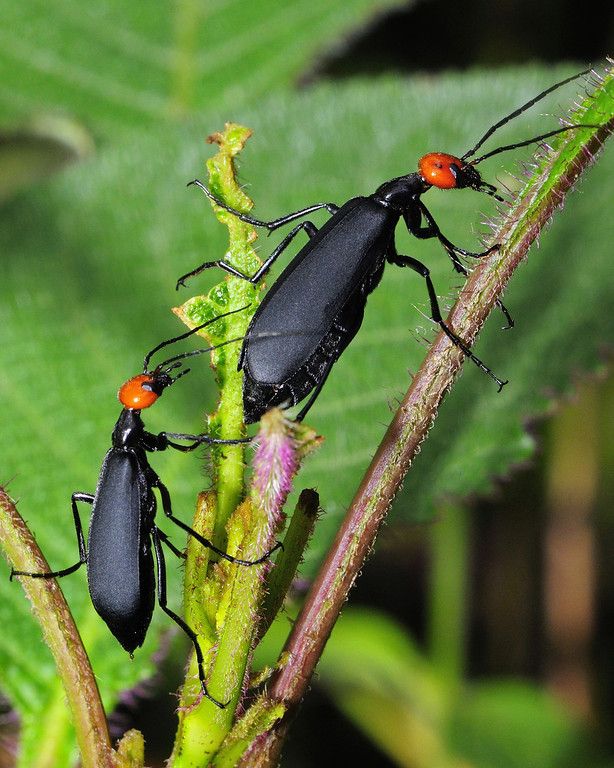 He continues the pursuit, though a bit heart-broken :)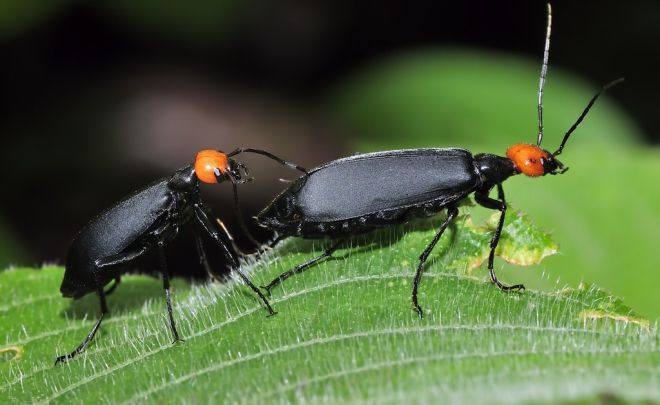 There was this male black beetle that was in pursuit of its mate, albeit, with very little success. He would try to entice the female by brushing his antennae against the her body, but the female would not budge. This chase went on for a few minutes before the male finally gave up and they moved away in different directions.