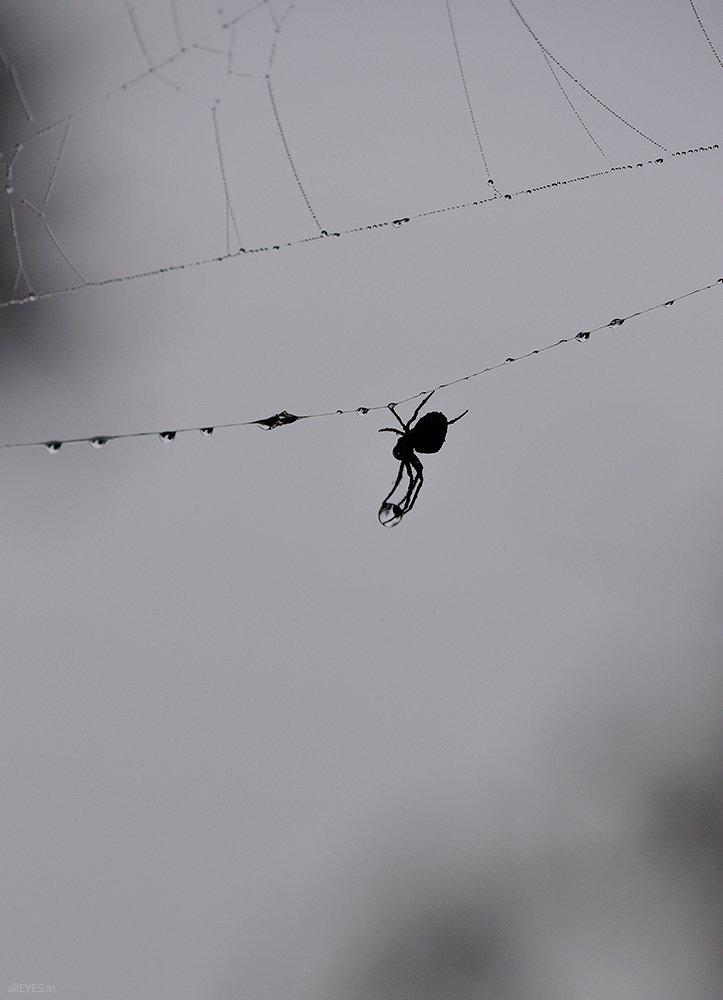 Wilderhood offers you the best monsoon getaways. Check out!»
Spider webs generally are beautiful, architectural masterpieces. During chilled winter mornings, they become more beautiful when they are bejeweled with dew drops. Hmm, these are our views! But for spiders, it's the only asset and only home. It has to be well maintained, more so when it has to be reused!!
When well knit webs are adorned with dew drops overnight, web will be holding weight of many a times of the spider. Remarkably web holds on without breaking.
There are few species of spiders who lay the trap only during the night, dismantle the web and make it a bundle to take it on a leaf. Dew drops becomes hindrance when the web has to be collapsed as per spider's plan! So spider collates smaller drops and 'DROPS' bigger ones using its hind legs.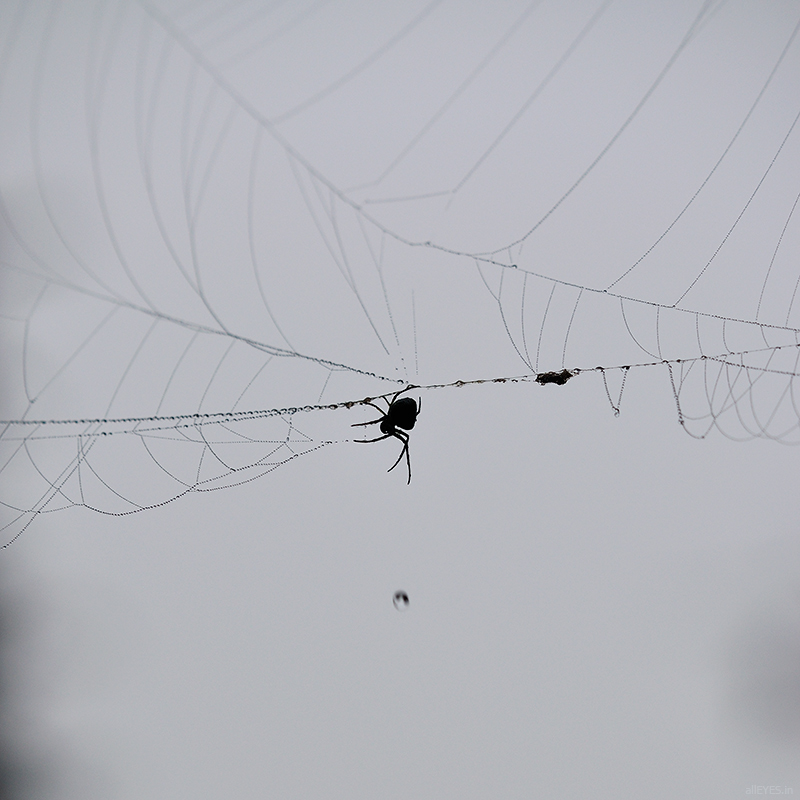 Scene becomes more interesting after dew drops are cleared and spider starts to collapse the web by pulling down the pillars. Within minutes there will be no proof of web as it will be neatly bundled and taken away to a safer place like leaf. I believe the spider will eat the bundled silk and reuse it to build the next web.
In the world of spiders this may not be called as "Recycling" though!
Please find more of my work here!»