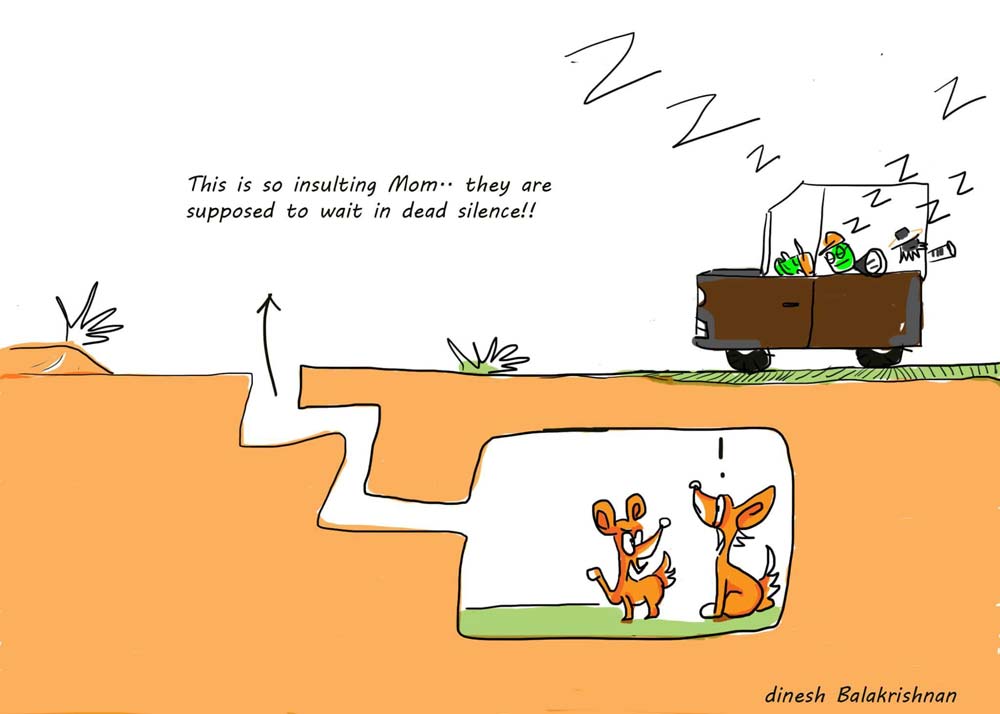 Something from Little Rann of Kutch this time..
We were told that if you want to spot desert foxes, you need to maintain pindrop silence and not even move a bit because they can hear noises so well..
It's so sensitive that they can even hear the underground moving scorpions..
While we were waiting outside the den, within few Seconds I started to hear snoring.. Feel sorry for them :)!
See you next week!